As you make plans to attend the National Catholic Singles Conference, think about spending an extra day or two. Not only will you have a chance to get settled at the hotel and relax, but you can have fun at the pre-conference events in Minneapolis and St. Paul. Anne-Marie Klobe helped plan the events scheduled for the weekend and she shared some of the details:
We have some great events lines up for the day before our June Singles Conference including the Minneapolis Institute of Arts (MIA), the Minnesota Landscape Arboretum, an Urban Walk with Jen Messing, Swing Dancing at St. Paul's Wabasha Caves, and hanging out at a great Minneapolis bar and restaurant called Psycho Suzi's Motor Lounge.
At MIA, one of the Twin Cities best art museums, learn about Chinese history and design as you view nearly 50 examples of Miao clothing on display from China. The elaborate clothing indicates the age and marital status of the wearer and records Miao history and beliefs.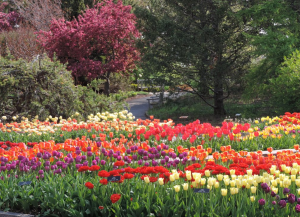 The Landscape Arboretum, established by the University of Minnesota, was voted the Number One Botanical Garden by USA Today readers! Home of more than 12.5 miles of garden paths and hiking trails, this impressive garden features more than 5,000 species and varieties of colorful orchids, tulips, and countless others…
During th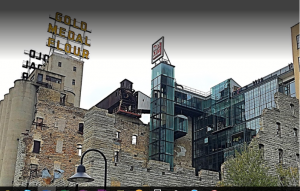 e urban walk, Minnesota native and conference-attendee Jen Messing will guide us along the Mississippi river–by the Stone Arch Bridge, along the ruins of what was one of the world's largest flour mills, and past numerous Catholic churches built by ethnic groups that populate Northeast Minneapolis. The walk will conclude with an outdoor lunch at Aster Café.
The night before, on Thursday evening, dance the night away to Big Bands at the former hangout of Gangster John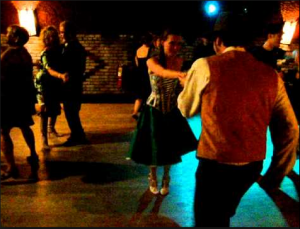 Dillinger at The Wabasha Street Caves. The event hall is built into sandstone caves of the bluff on the Mississippi River's south shore near downtown Saint Paul.
These are only a few of the many pre- and post conference activities planned to enable you to see the Twin Cities area and enjoy more time with fellow NCSC attendees. Check out the rest of them here! Meantime, here are a few more highlights of Minneapolis, St. Paul and Bloomington (the conference site location).
We hope to see you in June!
Minneapolis:
Unusual Things to do in Minneapolis
Loring Park
Brit's Pub
Minneapolis Farmer's Market
St. Paul:
Unusual Things to do in St. Paul
Minnesota History Center
Black Dog Cafe
Mickey's Diner
Bloomington:
Centennial Lakes Park
Museum of Russian Art
Normandale Japanese Garden
Posted February 22, 2018 in: Event by ncsc
---