The best recommendations come from friends. Here is what Catholic singles you may meet at the conference this June are saying about it:
Mark Pennington of Phoenixville, PA, says the National Catholic Singles Conference is an event where he feels comfortable as a single and where he feels he's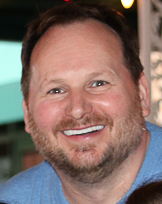 on the same page with everyone about faith. "When you put those two words together 'National' and 'Catholic,' nobody's coming on this weekend without a lot of love and charity and mercy and kindness in their heart."
Mark thinks the pre/post events bring a lot to the conference. He recounted a trip to Sedona, AZ, after last year's Phoenix conference, when over 20 NCSC participants drove into the desert and "saw the most beautiful things," including national monuments.  Afterward, they enjoyed dinner in a Spanish-style restaurant, and later danced to live music under the stars. "God just blesses these activities," he said.
At the conference and the pre/post events, "there's no way possible for you to ever be bored," he said, adding that there are many opportunities to meet new friends, of both sexes.
"If you're saying, 'I'm not even sure I want to get married, I'm not sure I'm ready for marriage or to date,' still come," he said. "Come on the weekend. Come early and be a part of the events and let God work miracles in your life."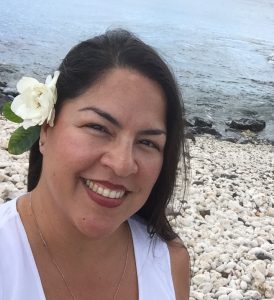 Jennifer Valenzuela of San Diego remembered when she first saw an ad for the National Catholic Singles Conference in 2008. "I thought, 'that sounds interesting but extremely uncomfortable.'"
She took a chance and invited a friend to go with her—and was pleasantly surprised.
"I really learned that it's actually just a Catholic conference where everyone happens to be single," she said.  "Like any other conference we go to for faith formation. It's the same concept, however everybody just happens to have a similar lifestyle while you don't get that at other conferences."
Jennifer thinks National Catholic Singles Conference speakers "do an excellent job of bringing in topics that relate to singles' lifestyles, issues and concerns."
She's attended six conferences, and when she comes to Minneapolis-St. Paul this June, she looks forward to meeting up with friends from other parts of the country. "You meet friends [while attending the conferences], so you look forward to seeing your friends."
Jennifer suggested that women bring a nice dress for the dance and to be open to trying something new. "Bring your self-confident person. What an opportunity to practice, just being able to socialize, especially if you're shy. It's the safest place to do it," she said.
"Go expecting to meet good friends and whatever happens with that, maybe a husband will be part of that plan."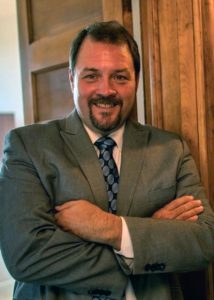 Luke Bauman lives in Delano, MN, and is on the Core Team for the National Catholic Singles Conference in Minneapolis-St. Paul. He's attended conferences in cities including San Antonio, Philadelphia Denver and Chicago and he said learning about each location and its attractions is half the experience.
He's met other singles wherever he's gone and stays in touch with some of them. "The most apparent reason we  bond is because we have faith in common. Having a common faith and a common outlook on my relationship with God tells me a vast amount about other person."
Conference attendees often meet people of the opposite sex who are interesting and compelling, Luke said. "You become good friends … and some marriages have come out of the conference, but I think a lot of people go there just for the fellowship and the prayerful experience that it is."
Posted May 3, 2018 in: Event by Susan Klemond
---