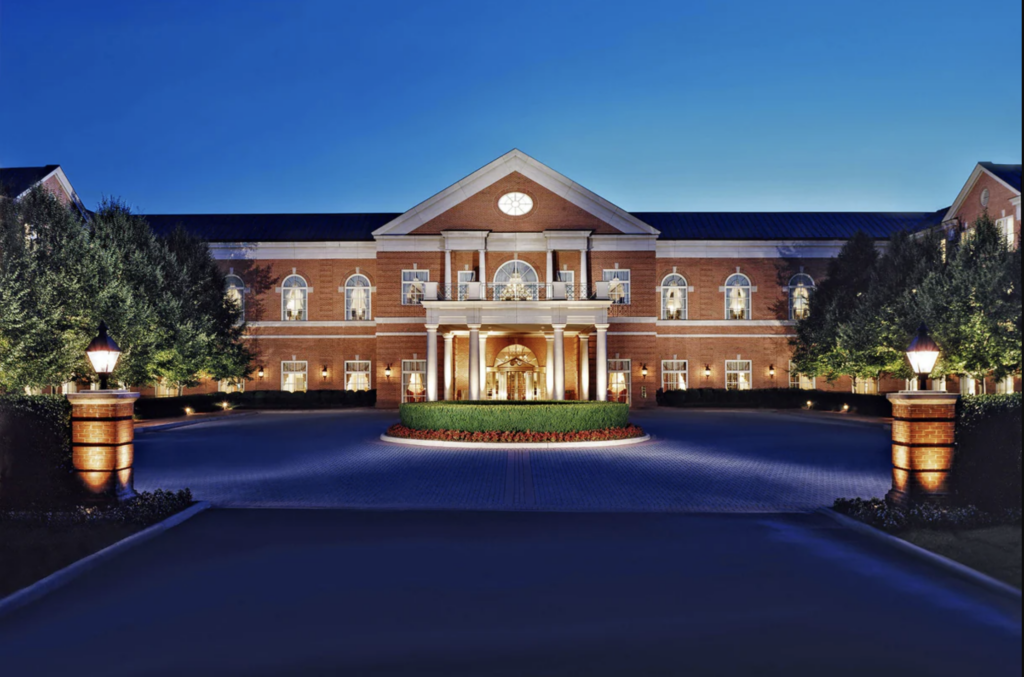 Westfields Marriott Washington Dulles
14750 Conference Center Dr, Chantilly, VA 20151
TEL: +1-703-818-0300
Update 9/11/22 –

The block is currently closed, but

if you need a room, please email us directly through the contact us page with the dates you want to stay. We have a few rooms available, but we'll be letting them go shortly
due to the 72 hr cancellation requirement with the hotel.
If you have a room preference (a king or two queens), please note it in the "Requests" section when you make your booking. If you wish to book your room by phone, please call (800) 266-9432. Check out the Ride/Room Share page if you'd like to find a roommate to share a room!
---
Westfields Marriott NCSC Group Rate details:
$149 (single/double/triple/quad)

CUTOFF DATE for GROUP RATE: THURSDAY, AUGUST 25, 2022

Complimentary wifi in guest rooms and common areas with Marriott Bonvoy membership (Not a member? Enroll easily upon check-in for immediate access.)
Complimentary self-parking
24/7 fitness center and outdoor swimming pool
Tennis courts (racquets and balls available for use)
Check-in is at 4pm and check out at noon
See Travel section below for transportation details
---
---
Come early or stay late to explore the DC Metro area and historic surroundings! Get to know fellow attendees during the pre/post events! Rate is available 3 days before and after the conference. If you need to cancel your room, please cancel 72 hours ahead of time to avoid being charged for it.
---
Save Money by Sharing a Room!
Visit our Sharing Rides and Rooms page and post there to arrange with other attendees to share a room. Alternatively, you can log on to the Facebook page.
Why staying in the Room Block is Important
Besides the great rate, you benefit from:
Better networking opportunities exist if you stay at the hotel with other attendees.
Reservations within the block are better protected from relocation.
Block rooms help support the conference. Meeting space rental and future room rates are based on in-the-block bookings, helping to keep the overall cost of your registration lower. Future cost savings for all depends on strong in-the-block bookings.
Don't Forget the Housekeeper!
Guests usually remember to tip the bell person or the concierge because they come face-to-face with these service providers. Many forget about one of the hardest working groups in the hotel industry: the housekeeper. Housekeepers are often women and work for low wages. The American Hotel & Lodging Association suggests leaving housekeepers $1 to $5 per day (on the higher end for luxury properties), and urges guests to tip every day, not just at the end of the stay. This is because different housekeepers might take care of the room on different days during the guest's stay.
---
Travel
Transportation to the Conference:
Planning to fly? We recommend you fly into one of these airports:
Dulles International Airport (IAD) – 8.8 Miles from the Conference Site (Westfields Marriott Washington Dulles, Chantilly, VA)
Ronald Reagan Washington National Airport (DCA) – 28.1 Miles from the Conference Site (Westfields Marriott , Chantilly, VA)
From the Airports to Westfields Marriott Washington Dulles
–Uber / Lyft: From Dulles International Airport to Westfields Marriott Hotel: Cost ~ $18-$25, depending on time of day/Time ~ 20 min
–Uber / Lyft: From Ronald Reagan Washington National Airport to Westfields Marriott Hotel: Cost ~ $46-$50, depending on time of day/Time ~ 50 min
–Subway and Line 650 Bus – Take the Subway from Ronald Reagan Washington National Airport to Vienna Fairfax-Gmu, Orange Line Center Platform and take the bus to Willard Rd. and Lee Rd. and Uber/Lyft to Westfields Marriott Hotel Cost: ~ $15-$20/ Time: ~ 2 hours
Subway and Uber / Lyft – Take the Subway from Ronald Reagan Washington National Airport to Vienna Fairfax-Gmu, Orange Line Center Platform and take an Uber to Westfields Marriott Hotel Cost: ~ $40-$45/ Time: 1 hour 20 min