We need your help to make this year's NCSC event the most successful yet! Below you will find easy options for sharing NCSC 2023. Feel free to print out flyers, include the ads and images to any of your online publications, or use the bulletin announcements or graphics in your bulletins or newsletters. If there is something that you need that you don't see here, please feel free to contact us!
---
Downloadable Resources
---
Bulletin Announcement/Graphic
Feel free to use the text in the Parish Bulletin Announcement for your next newsletter/bulletin. Click link below for a downloadable pdf:
If your bulletin allows graphics, this a great addition to the text above! Just right click and select "Save Image As" to save the image.
NCSC 2023 Bulletin graphic

---
Images
Add any of these images to your online publications, emails, bulletins or newsletters. Just right click and select "Save Image As" to save the image. Don't forget to link back to https://nationalcatholicsingles.com once the image is placed.
---
Banner/Header Images
---
All-purpose banners – great for campaigns and newsletters!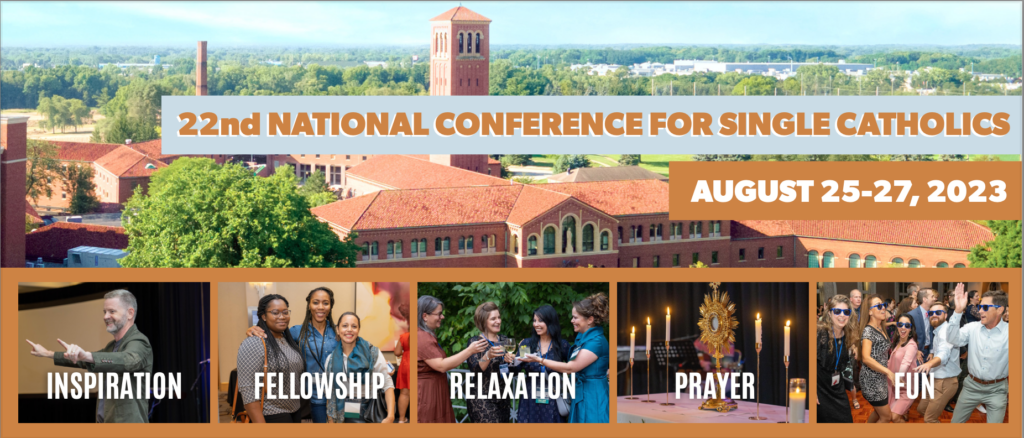 ---
Alternate sizes: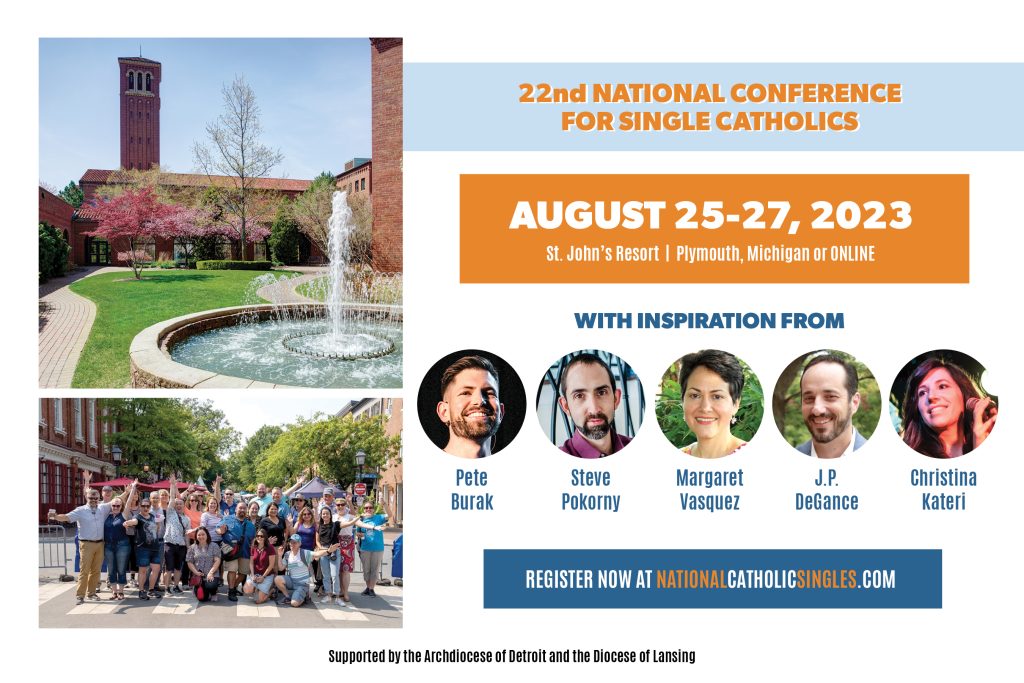 ---
Add our header to your Facebook page or group:

---
Instagram: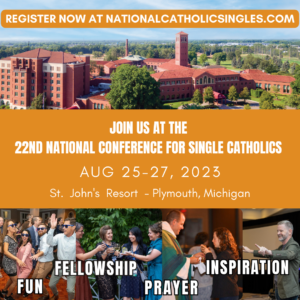 ---
---
Share us with your friends and family!