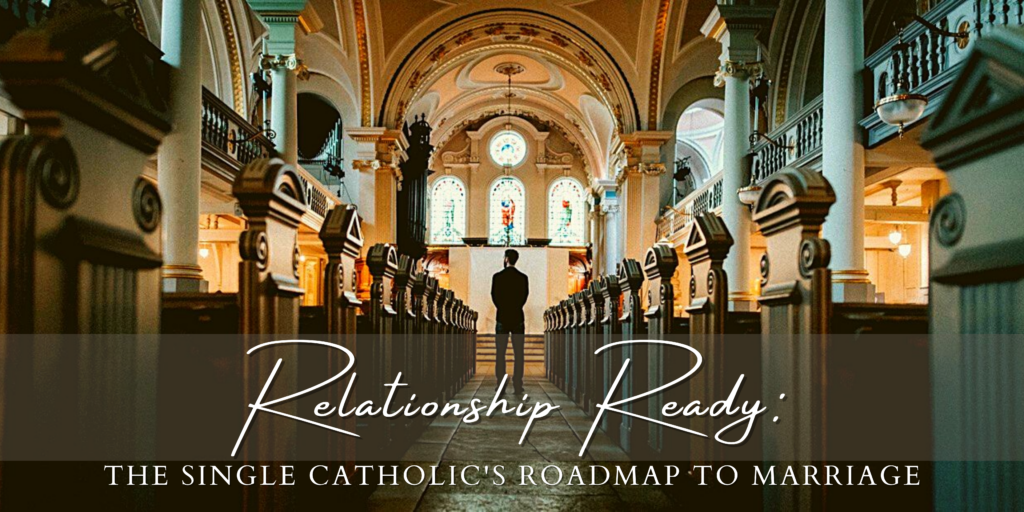 Next Study Series: Relationship Ready

Winter Session
February 6th – March 17th, 2023
For European Group: Register by Friday, February 10th, 2023!
---
Why wait until you're engaged? Learn these essential relationship skills NOW so you can bring them into dating relationships!
---
"There is a great need in the Catholic Church to better prepare people for the vocation of marriage, especially as they are exploring relationships but not yet engaged to be married. The Relationship Ready speakers are all faithful Catholics with a tremendous variety of experience in marriage ministry; the series will help fill a need currently existing in the Church to better serve single Catholics. Thank you Anastasia for your work in putting this together." – Most Reverend Salvatore J. Cordileone, Archbishop of San Francisco
---
DAYS: Monday, Tuesday, Wednesday, Thursday and Friday options available.
TIME: 7:30-9:00pm CENTRAL TIME (other times TBA)
European group: Tuesdays, 8:00pm GMT
REGISTRATION DEADLINE: Friday, February 3, 2023 (space available)
---
Relationship Ready Winter Session:
Dates: February 6th – March 17th, 2023
Schedule:
WEEK 1: Male/Female Complementarity – Fr. Thomas Loya
WEEK 2: Communication and Conflict Resolution – Elizabeth (and Ross) Busby
WEEK 3: Serving the Emotional Needs of the Other – Greg & Julie Alexander
WEEK 4: How Family Brokenness Affects your Pursuit of Love – Dr. Daniel & Bethany Meola
WEEK 5: Healing in Marriage – Dr. Bob Schuchts
WEEK 6: Connecting the Dots: A JPII Perspective – Anastasia Northrop
---
Please note: If you participated in the Spring 2022 session and are a Relationship Ready Alum, please contact us for a special link for discounted registration.
---
Relationship Ready Fall Session:
Dates: November 1st-December 16th, 2022
Schedule:
WEEK 1: Discovering God's Vision for Love and Marriage – Damon Owens
WEEK 2: Building the Dream: 10 Steps for Creating a Happy, Holy Relationship – Dr. Greg & Lisa Popcak
WEEK 3: Spirituality and Expectations in Marriage – Dr. Christopher & Wendy West
WEEK 4: How Attachment Styles Affect Relationships – Kevin McDevitt
WEEK 5: Divorce & Annulment: Hope for the Future – Rose Sweet
WEEK 6: Practical Tips for a Good Marriage & Family of Origin – Couples Panel
---
Relationship Ready will cover the following topics, which are part of many marriage prep programs – and more!
PLUS… Couples panels where couples will share their "top tips" for a great marriage!
---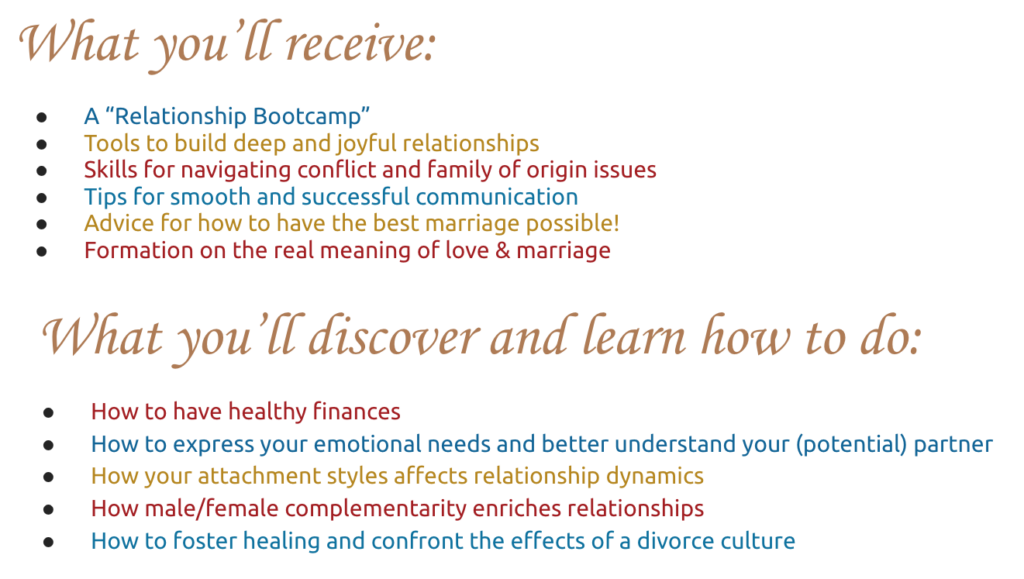 ---
---
SPEAKERS:
---
---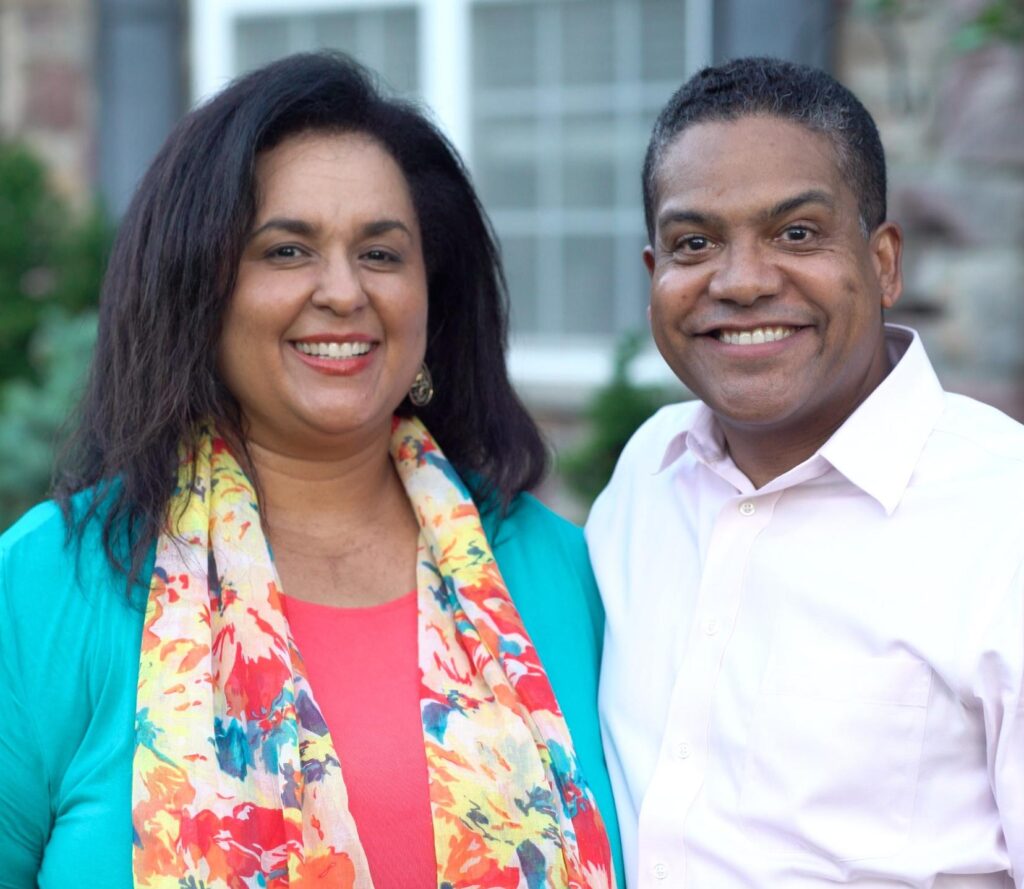 DAMON OWENS
Discovering God's Vision for Love and Marriage
Married 27 years, Damon and Melanie Owens are founders of Joyful Ever After and hosts of The Catholic Marriage Summit 2020. Since 1993, Melanie, full-time homeschooling mother of eight, and Damon, first executive director of the Theology of the Body Institute, have trained over 20,000 couples in marriage, NFP, and Theology of the Body.
Presenters at the 2015 World Meeting of Families and the 2017 USCCB Convocation of Catholic Leaders, Damon and Melanie keep a full international speaking schedule at conferences, seminars, universities, high schools, seminaries, and parishes on the good news of marriage, sexuality, Theology of the Body, Theology of the Family, adoption, and NFP.
Damon has published numerous articles, appears regularly on many radio and television programs (EWTN, Catholic Answers, Ave Maria, Relevant Radio, Immaculate Heart Radio, ABC World News Tonight, CBS News, NPR), and has hosted and produced three 13-part television series for EWTN. He is also an accomplished gospel singer honored with a solo during the 1995 NJ Papal Mass at Giants Stadium presided by Pope St. John Paul II.
In 2018, Pope Francis honored Damon with the papal Benemerenti Medal in recognition for his service to the Church in support of marriage and family. Damon and Melanie are the parents of eight and live outside of Philadelphia.
---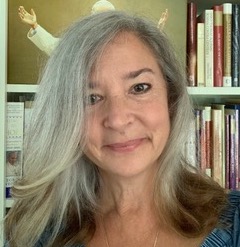 JEANNINE PETERS
Jeannine Peters received her Spiritual Direction Certificate through Divine Mercy University. She is also certified in Theology of the Body through the Theology of the Body Institute and is trained in Unbound Healing Prayer through Heart of the Father Ministries. She holds an MA in Religion and Religious Education from Providence College and an MA in Theology from the Catholic University of America.
In addition to her spiritual direction practice, Jeannine is a Spiritual Director on courses at the Theology of the Body Institute as well as a Training Facilitator for the Spiritual Direction Certificate Program at Divine Mercy University.
Her approach to spiritual direction is directee-centered, assisting the directee in deepening his or her relationship with God by active listening to the movements of God within the heart.
She's a contributing author to various books and websites on topics including adoption, faith, prayer, and Theology of the Body.
Jeannine has been married for 21 years and is the mother of two teenage girls. She can be reached through her website at www.jeanninepeters.com where she occasionally blogs.
---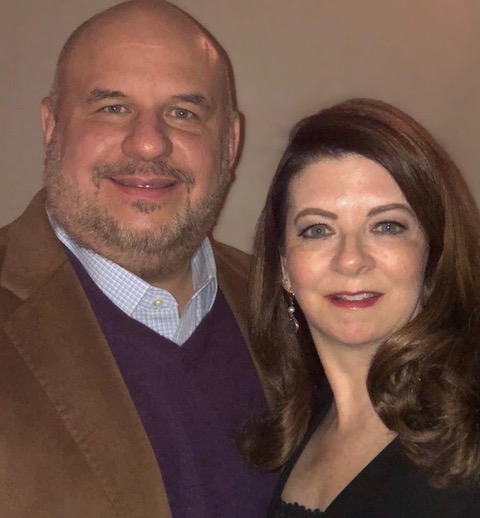 GREG AND LISA POPCAK
Building the Dream: 10 Steps for Creating a Happy, Holy, Relationship
Dr. Greg and Lisa Popcak are the directors of CatholicCounselors.com, the largest, group, Catholic tele-counseling practice in North America.
Through CatholicCounselors.com, they and their associates provide over 15,000 hours of Catholic-integrated individual, marriage, and family counseling, coaching, and spiritual direction services per year.
Together, they are the authors of over 20 popular books integrating the timeless wisdom of our Catholic faith with contemporary research in counseling psychology. Their titles include For Better…FOREVER!, How to Heal Your Marriage and Nurture Lasting Love, Holy Sex!, and many others.
They also host More2Life Radio, a theology of the body-based advice program airing each weekday at 10amE/9C on over EWTN Radio affiliates and on SiriusXM130.
The Popcaks are members of the USCCB's National Advisory Board on Marriage and Family Ministry. In that role they are responsible to developing standards for diocesan marriage and family ministry across the US. They are also founding directors of the Peyton Institute for Domestic Church Life, a partnership between CatholicCounselors.com and Holy Cross Family Ministries that is committed to carrying on the legacy of Venerable Fr. Patrick Peyton, CSC, and promoting family spirituality and well-being through original research, professional training, and program development. Through the Peyton Institute, the Popcak's have trained Marriage and Family Life ministers in 16 countries on 5 continents.
---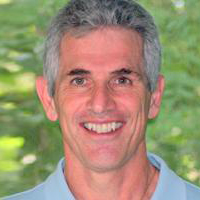 DR. BOB SCHUCHTS
Bob Schuchts is the bestselling author of Be Healed, Be Transformed, and Be Devoted. He is the founder of the John Paul II Healing Center in Tallahassee, Florida, and cohost of the Restore the Glory podcast with Jake Khym.
After receiving his doctorate in family relations from Florida State University in 1981, Schuchts became a teacher and counselor. While in private practice, he also taught graduate and undergraduate courses at Florida State and Tallahassee Community College. Schuchts later served on faculty at the Theology of the Body Institute and at the Center for Biblical Studies—where he taught courses on healing, sexuality, and marriage—and was a guest instructor for the Augustine Institute. He volunteered in parish ministry for more than thirty years.
He retired as a marriage and family therapist in December 2014.
Schuchts has two daughters and eight grandchildren. His wife, Margie, died in 2017.
---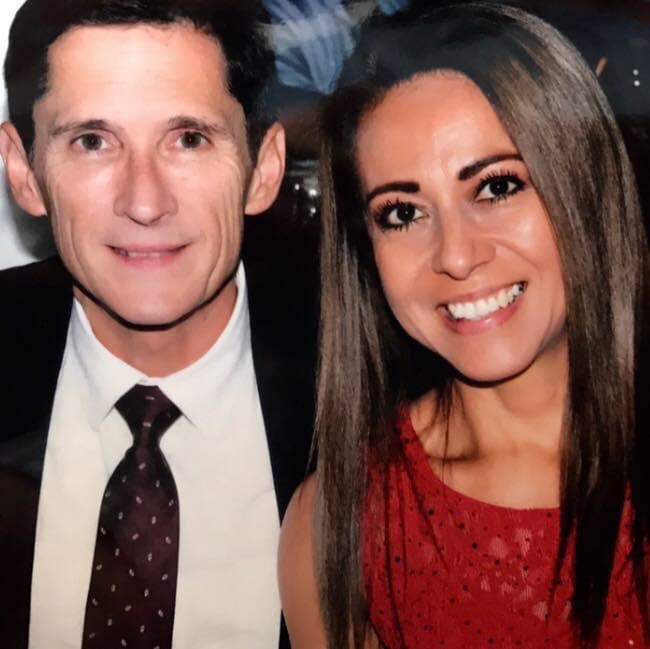 RAY & ARY SPENCER
Ray & Ary Spencer have been married for seven years. They originally met on CatholicMatch and entered a long-distance dating relationship, as Ray lived in Minnesota and Ariadna lived in Mexico. Their marriage testifies to the fact that a joy-filled God-centered relationship can flourish between two people from different countries, with different languages and cultural backgrounds. Prayer, the Catholic faith, the Theology of the Body, and of course, Christ Himself, all continue to be a foundational part of their marriage.
---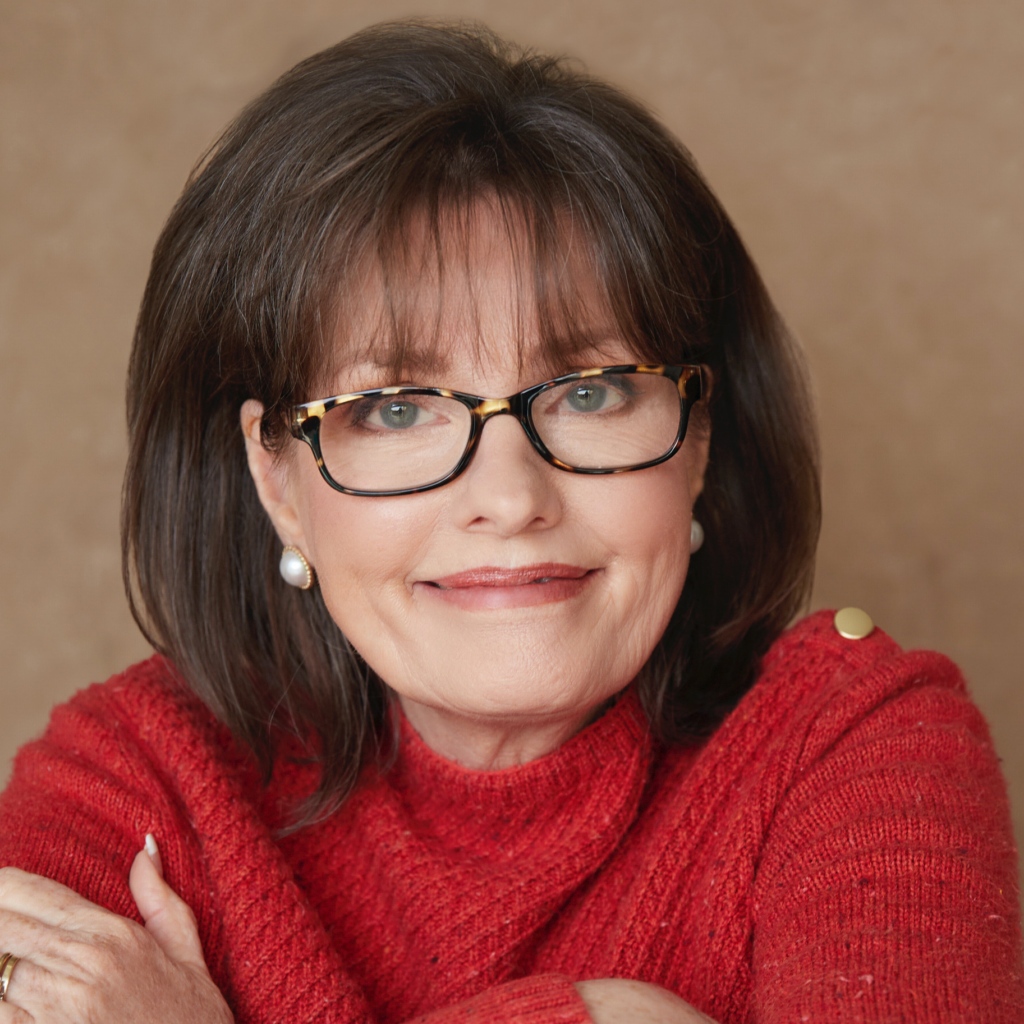 ROSE SWEET
Rose Sweet is a certified Life and Relationship Coach, Theology of the Body author and speaker, and has written fourteen books to help heal and strengthen one's most important relationships. In full-time Catholic ministry for over thirty years, and as a wife and mother, Rose's focus has been on the beauty and mysteries of marriage and family life. Her work is deeply rooted in the riches of Catholic principles, drawing from Scripture, the Catechism, the classic Four Temperaments, and Theology of the Body. She coaches others how to get it right—in particular, by examining all the ways we get it wrong!
In her youth, Rose found herself with the shame and sorrow of multiple divorces. Her rock bottom experiences, and subsequent healing, were the foundation upon which God built an intentional Catholic ministry to the separated, divorced, and remarried. Rose is the creator of the "Surviving Divorce" video series used in hundreds of parishes worldwide, and she is an expert (and author) on the pastoral issues of annulment and remarriage. Rose spoke on divorce healing at the 2015 World Meeting of Families, and often coaches priests in their approach to those affected by divorce. Additionally, she brings powerful insights in exposing the "red flags" in her marriage preparation weekends and coaching. Her work is deeply rooted in St. John Paul's "Theology of the Body" and she has also been a speaker at the annual TOB Congress, the USCCB's 2017 Convocation of Catholic Leaders, and the TOB Virtual Conference 2020.
Rose coaches people of all ages and states in life: singles, married, divorced, remarried, blended families, and couples discerning marriage. With warmth and wit, Rose uncovers the fears that stand in the way of love and encourages and equips those who seek the path to true purpose, peace, and lasting happiness. More at: rosesweet.com
---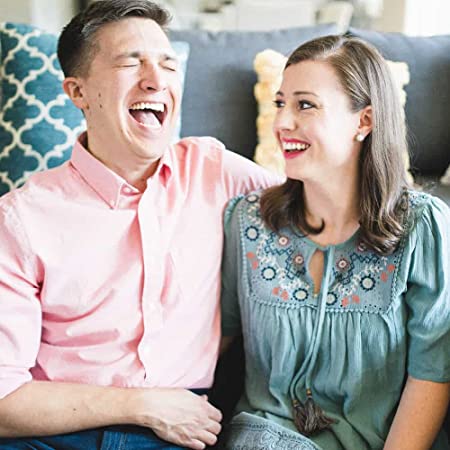 JONATHAN and AMANDA TEIXEIRA
In January 2012, Jonathan and Amanda Teixeira had $25,000 in debt and a deep desire to break free. A short — and zealous — 7½ months later they wrote their last check to Sallie Mae and closed the doors on debt forever. Since kicking debt to the curb, they've focused on saving, investing, and giving in a way that set them up for total financial peace for a lifetime.
Upon hearing their story, a few people asked them money questions — and they answered. That snowballed into hundreds of answers, speaking at events, and providing financial coaching. They launched WalletWin in 2017 to help as many people as possible get out of debt, save money, and transform the world through generosity through their online course, membership, and podcast.
While not traveling the US in their Class A WalletWinnebago, Jonathan and Amanda live in Omaha, Nebraska with their three daughters Josie, Charlotte, Ellie, and crazy but lovable Labrador Retriever, Wrigley. Learn more at WalletWin.com
---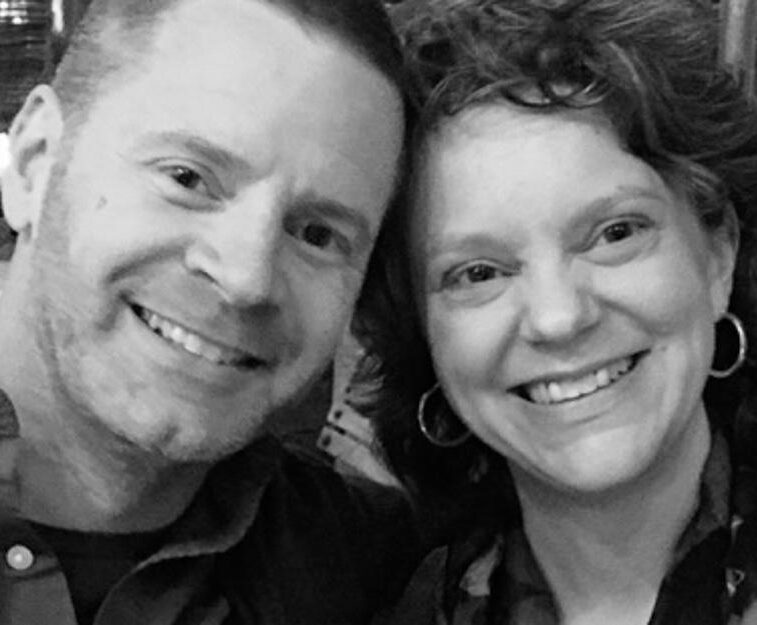 CHRISTOPHER and WENDY WEST
Since the early 90's, author and speaker Christopher West has devoted his life to spreading John Paul II's revolutionary teaching on human life, love, and sexuality: The Theology of the Body.
As one of its founders, Dr. West has served the TOB Institute in various capacities since 2004: as the leading faculty member, as a board member, a research fellow, and a curriculum advisor. He was appointed President of the Institute in 2018 and serves as Professor of Theological Anthropology in the jointly sponsored M.A. program with Pontifex University. His global lecturing, best-selling books, multiple audio and video programs, and popular podcast (co-hosted by his wife Wendy) have made him one of the world's most recognized teachers of St. John Paul II's Theology of the Body. Of all his titles and roles, however, he is most proud to call himself a devoted husband and father.
His beloved wife Wendy, mother of their five children, has served as his confidante, friend, and support through these long years of ministry. In their podcast, Christopher and Wendy combine their wisdom to tackle the toughest questions dealing with vocation, sexuality, marriage, and the Catholic faith.
---
WHAT YOU'LL RECEIVE:
---
THE CONTENT:
14 On-Demand sessions with internationally-known experts
Printable workbook with resources
Purchase only once and have access through August 15, 2023!
---
THE DISCUSSION:
6-week small-group discussion (12-15 members) covering selected sessions
Meetings take place (online, using Zoom) once a week for 6 weeks.
Before each meeting, the members will listen to an assigned presentation.
During the weekly meeting (90 minutes), there will be 15-20 minutes of social time and the rest of the time will be used to discuss the assigned material. (Questions will be provided ahead of time to group leaders and participants to help guide the discussion.)
---
BONUS:
GS24 Community membership through August 15th with access to past event recordings – on the app, plus connections with other members
Connection with other GS24 Community members
Members-only Video Resources and live events on topics relevant to single life
Monthly NCSC-hosted Online Socials
Access to video chat, the NCSC community social wall, and messaging with other app members
Access to GS24 Community-only events (both NCSC and volunteer-hosted, in-person and online)
Plus Priority access and discounts to other upcoming events!
---
Only $197 for the whole package (content, discussion and 6 month community membership) – or $157 for GS24 Community members!
If you participated in Spring 2022 and are a Relationship Ready Alum (and therefore already purchased access to the content) and want to sign up for the discussion session, contact us for a special discounted registration link!
(Not a Community Member? Join now here!)
Please contact us if you are interested in information about our payment plan.
---
---